Oscar is 10. What? Pretty fun watching these guys grow up. So I wanted to have a party for his friends and I really wanted to avoid Pizza/Jump joints. I googled what to do for 10 yo birthday party. Video game party. Bingo. I know you can rent the trucks with the games inside. But Im cheap. So I borrowed. Thank you to the Webster, Buyack, Richardson, Livingstone, and Peralta families. 5 Gaming stations and 11 boys. So much fun. Sure there was the occasional glitch and they needed some tech support, but on the whole. Big success. I recommend.
We had 3 wii consoles, PS3, and an xbox360. Lots of games and licorice and lemonade and pizza. A night of Excess.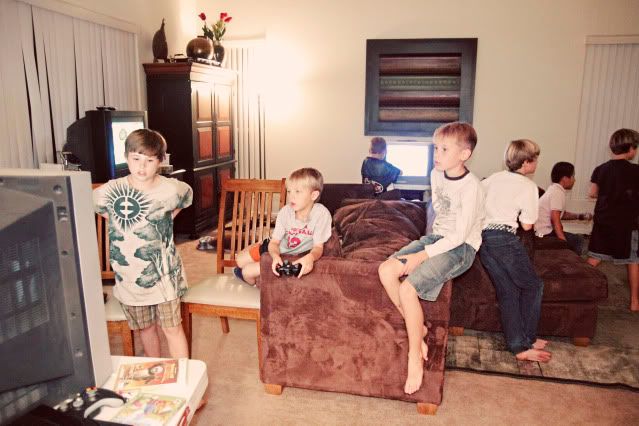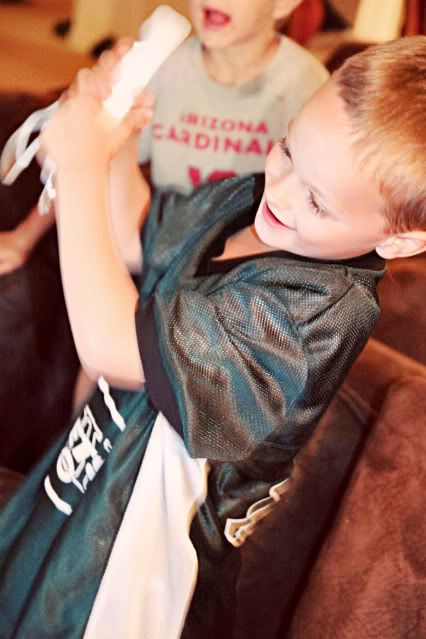 We had a family party on a different night. Planning parties gets complicated the older they get. So yes 2 parties.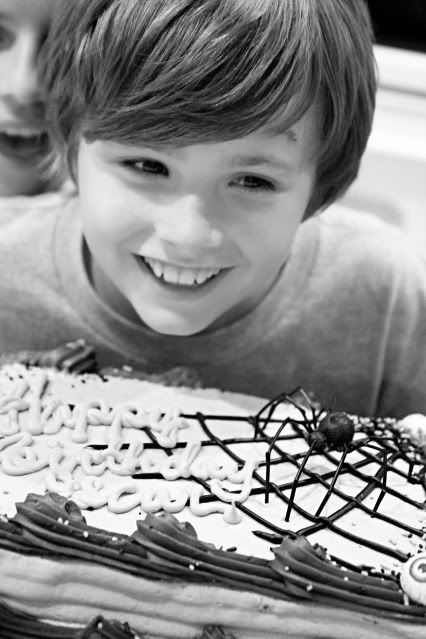 I think I need to try harder on the cake for the next kid. I am just seeing how long Oscar will let me get away with Halloween deco. Birthday is Nov 1st.
Happy Birthday My Boy. Oscar is a smart, wonderful kid and we love having him in our family. Keeps us on our toes.