The Halloween Crew. Knockin on doors and gettin some candy.
We headed to the Stratford for some Halloween fun with the senior citizens. Everybody is happy.
Ok. You will never guess what Wesley is... Well he had the idea for us to be Snow White and the 7 dwarf Zombies. He was committed, all the other brothers, were not. So here he is the lone Zombie. I was wearing the Snow White costume. Not pictured.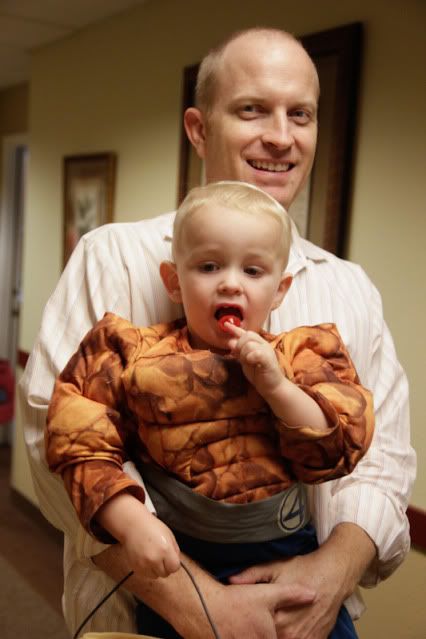 Eating as he goes.
The superheros
2 floors of trick o treating.
And below are 2 of some of the birthday kids. We also have Philip and Jujo born on November 1st.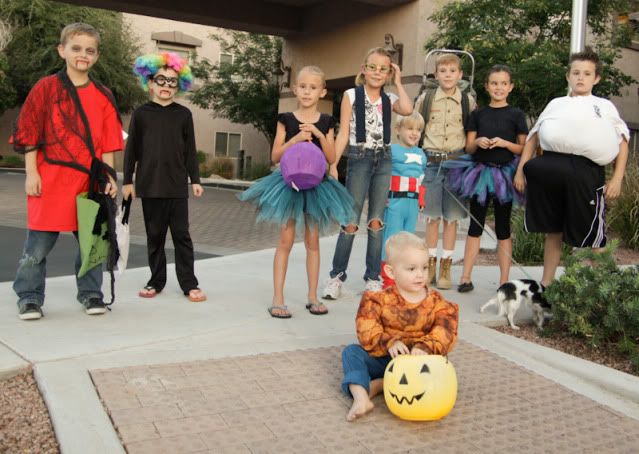 Lots of fun with the Livingstones.