Oh boy this was fun. This crash was a High Flier.. Poor Oscar. I got it all. Missed the landing though. Just the after. These are all Oscar. I just masked them together so it wouldn't take 4 pictures to show it all.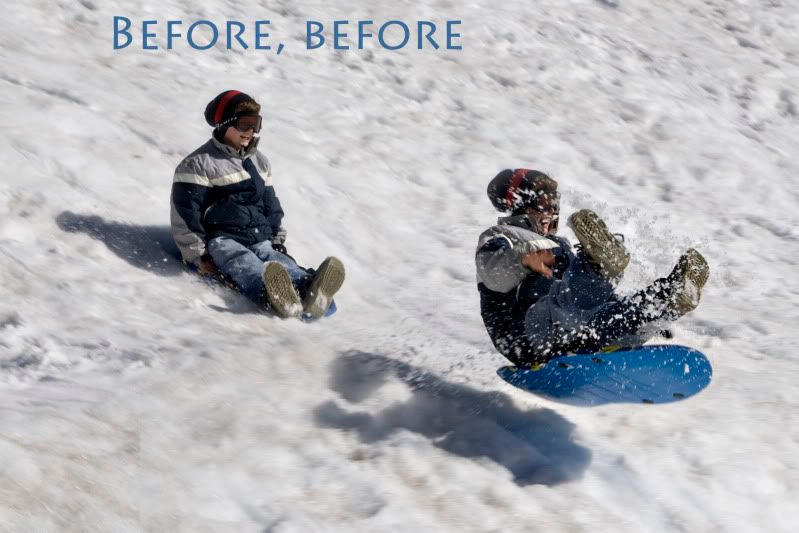 Looks like he is going really fast hu.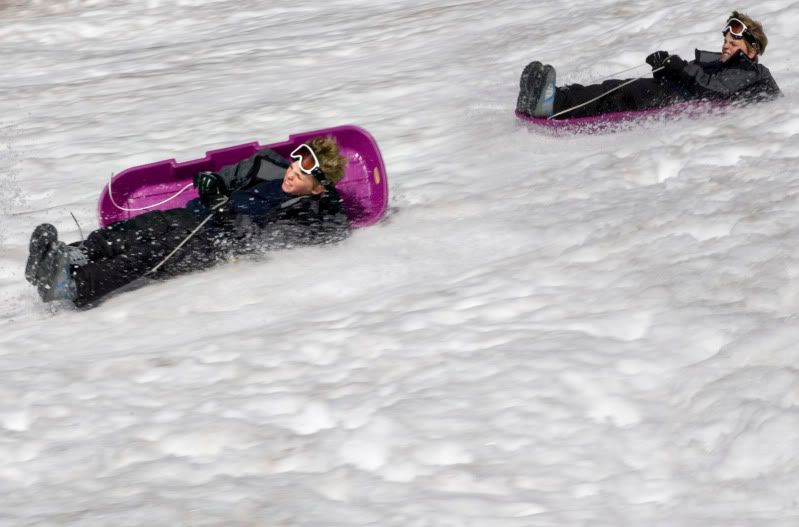 YY was so excited to do this again. The first time we went he didn't quite know what to make of it. But by the end he was insisting on pulling up his own sled. Tough kid.
Emmett is always fun. He loves the ball balls. We usually name things for babies twice. Ball ball, car car, shoe shoes, hat hat, cup cup. It seems to only apply to one syllable words.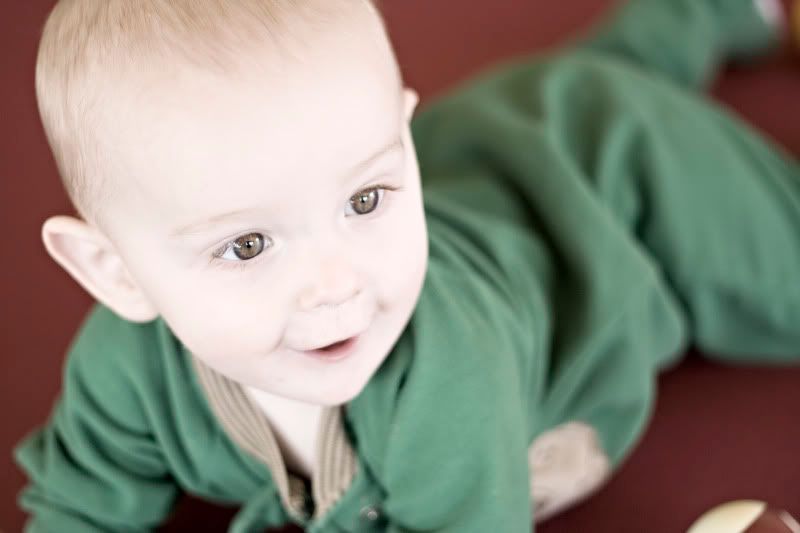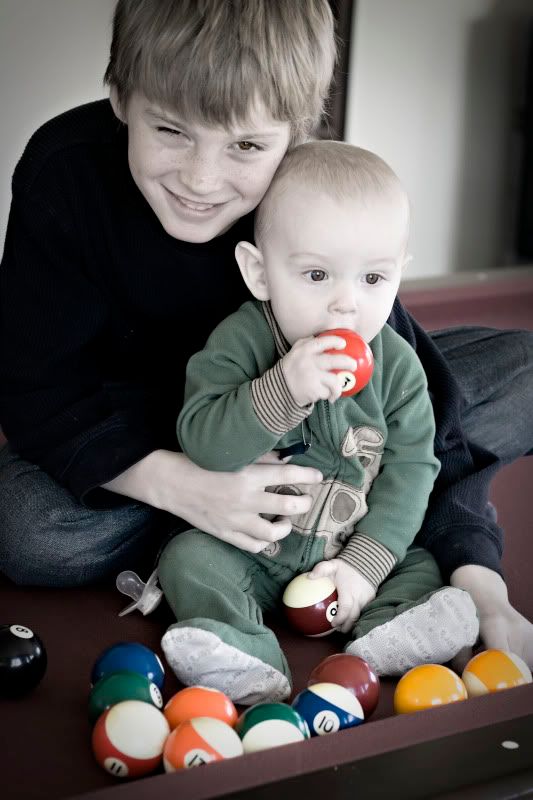 Shallow depth of field. Notice the strip of felt on the table that is in focus. This just fascinates me to no end!
YY in the car as we were leaving. We had a great vacation. Again I say we will always go to VRBO first from now on. So much fun.
I am just going to quickly list the reasons why it rocks
* you can cook in a real kitchen
*2 bathrooms
*No elevators, no neighbors to disturb ( we are disturbing)
*Drive right up to the house instead of walking through lobbies and hallways.
*Homey feel
*Rooms for babies to sleep in undisturbed. Again the disturbing thing.
So we are hooked. I am trying to figure out when we are going to Montreal to see my parents on their mission. Already on VRBO looking. 139.00 a night for 3 bedrooms. We are thinking of taking 3 kids with us. Awesome.