The big boys slept out here in the sun room. We need to remember this place. Good price and plenty of room.
This picture only took about 12 shots and about 3 pictures composited together. That's all. Oh man Spiderman was not happy. His problem was, he didn't like to have his back to the ocean. He thought he was going to fall in. Poor guy, I didn't realize this til after the pictures.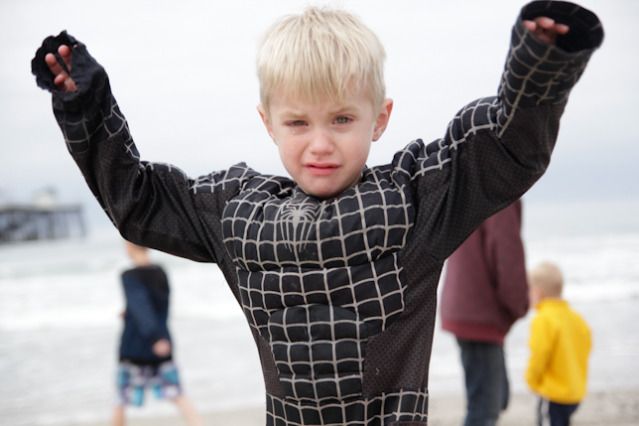 Oh Emmett was just telling the ocean where to go and what to do with it self. It was so hilarious. I can't even remember which is the original kid. I must have masked in the sand also. Can't tell.
We went to a park and played and I snapped away.
Might be my most favoritest picture of the trip.
This was the balloon we were supposed to take a ride on. But we missed it. Big disappointment. I hate it when I get things wrong. But we did the best with what we had. Frisbee and snacks.