Little Emmett turned 3 in July. July the 9th. He loved the attention. He is a cute little kid. Isn't always the sweetest. He has to fight for everything. I guess thats what you get when you have 5 older brothers.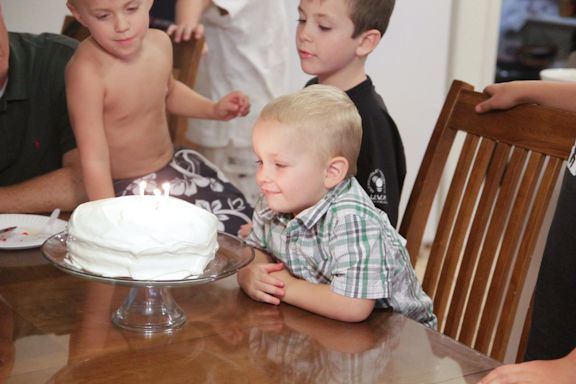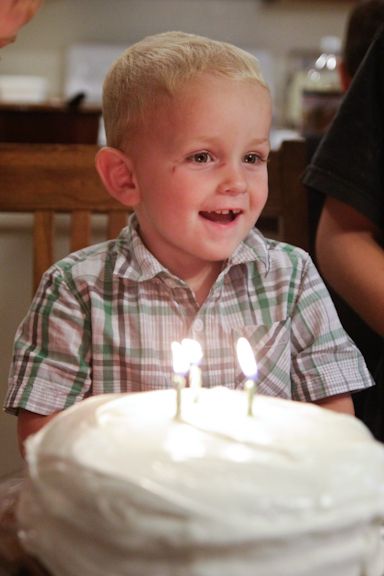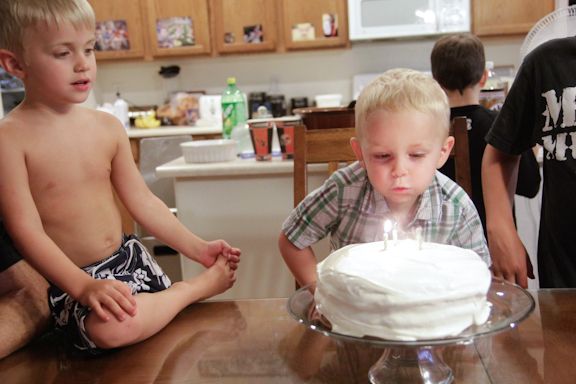 He got lots of toys from Good Will. Hey he loved them. That's all that mattered. I can only get away with that for a couple years.
No I don't know what is on Wesley's face.
Emmett is so fun and imaginative. Loves to play with his guys. Has to take them with him everywhere. These 2 boys together are a blessing for each other. They love each other and it is so fun to watch them grow up together.
We are so Blessed and so are they.