Back in October Oscar got his bear and Tyler got his Arrow of light and passed on to scouts. I found the pictures and had to post. These boys are so awesome. Oscar was so funny. He had to hunt the bear and conquer to get his award. (Dad behind the curtain)
He Got the Bear Pelt. Way to go Oscar.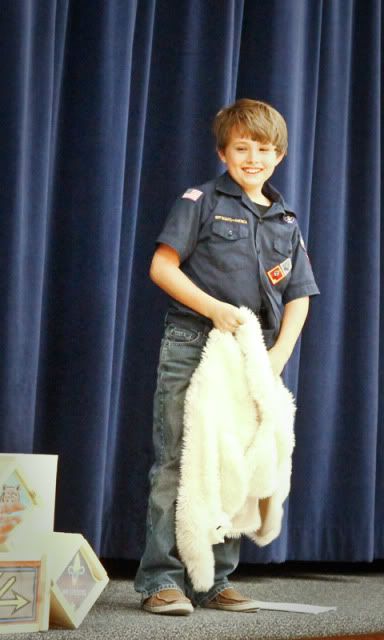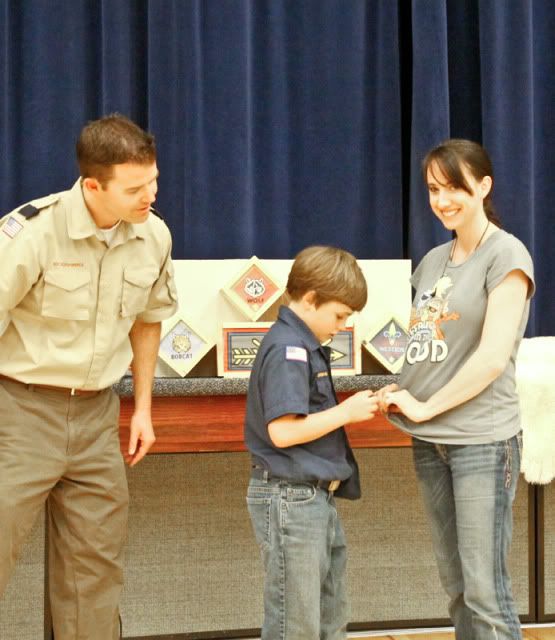 Our Tyler walked along this bridge to cross over to scouting. We are so grateful to his leaders for all their help and encouragement. Tyler is a hard working boy and wants to climb high in scouts. Always looking to the next merit badge and class. Great job T.