Santa was jolly and fat and it was good to see him.
Surprised that I got pictures of Tyler and Oscar with Santa, but I was lucky that day.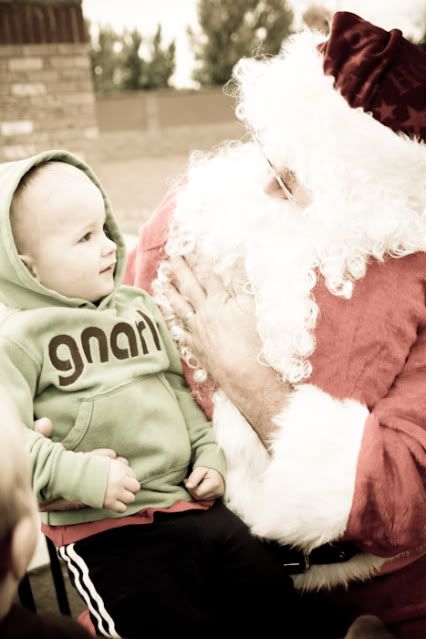 I love this picture. So sweet.
The ward breakfast was wonderful. We love our ward and this time of the year. We are truly blessed.