This is a wide angle view from the back or south side. There is a small low building on the far right of the frame. Some one told me it is the utility building for the grounds. It has the same finish as the temple.

West side from the street.
View from the front/north side.
Close up of the south side. You can see the stairs and the inside walls. The thick concrete structures are the elevators.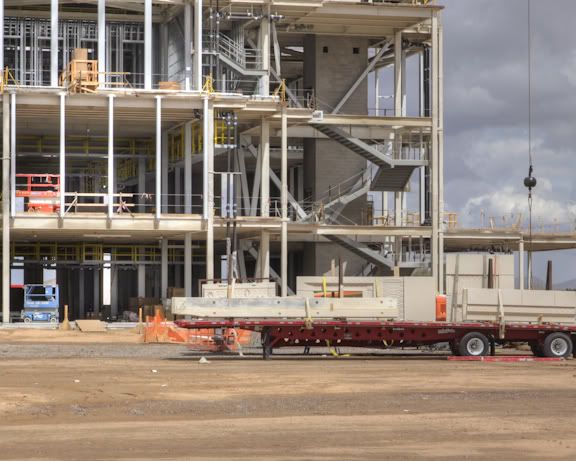 The Gilbert temple will be 85,000 finished square feet. The Mesa Temple is
113,916 square feet. There will be 3 presentation rooms that will hold 90 people each. There will be 7 sealing rooms, 2 of which seat 90 people and 10-12 in the other 5.
The basement has the baptismal font
1st floor is the temple presidents office, admin offices and locker rooms.
2nd floor is the presentation rooms and the celestial room
3rd floor is the sealing rooms.